Варианты ЕГЭ по обществознанию 2019

Тренировочные задания для подготовки к ЕГЭ по обществознанию 2019. Ответы к заданиям

Тренировочные задания для подготовки к ЕГЭ по обществознанию 2019. Ответы к заданиям

Тренировочные задания для подготовки к ЕГЭ по обществознанию 2019. Ответы к заданиям

Тренировочные задания для подготовки к ЕГЭ по обществознанию 2019. Ответы к заданиям

Тренировочные задания для подготовки к ЕГЭ по обществознанию 2019. Ответы к заданиям

Тренировочные задания для подготовки к ЕГЭ по обществознанию 2019. Ответы к заданиям

Тренировочные задания для подготовки к ЕГЭ по обществознанию 2019. Ответы к заданиям

Тренировочные задания для подготовки к ЕГЭ по обществознанию 2019. Ответы к заданиям

Тренировочные задания для подготовки к ЕГЭ по обществознанию 2019. Ответы к заданиям

Тренировочные задания для подготовки к ЕГЭ по обществознанию 2019. Ответы к заданиям
Варианты ЕГЭ по обществознанию 2019

Тренировочные задания для подготовки к ЕГЭ по обществознанию 2019. Ответы к заданиям

Тренировочные задания для подготовки к ЕГЭ по обществознанию 2019. Ответы к заданиям

Тренировочные задания для подготовки к ЕГЭ по обществознанию 2019. Ответы к заданиям

Тренировочные задания для подготовки к ЕГЭ по обществознанию 2019. Ответы к заданиям

Тренировочные задания для подготовки к ЕГЭ по обществознанию 2019. Ответы к заданиям

Тренировочные задания для подготовки к ЕГЭ по обществознанию 2019. Ответы к заданиям

Тренировочные задания для подготовки к ЕГЭ по обществознанию 2019. Ответы к заданиям

Тренировочные задания для подготовки к ЕГЭ по обществознанию 2019. Ответы к заданиям

Тренировочные задания для подготовки к ЕГЭ по обществознанию 2019. Ответы к заданиям

Тренировочные задания для подготовки к ЕГЭ по обществознанию 2019. Ответы к заданиям
ЕГЭ 2019. Обществознание. 700 заданий с ответами. Лазебникова А.Ю.
Твитнуть
Поделиться
Плюсануть
Поделиться
Отправить
Класснуть
Запинить
Аннотация
Предлагаемое пособие содержит задания всех типов ЕГЭ по обществознанию, соответствующих демоверсии 2019 г. Они помогут учащимся не только обобщить и систематизировать полученные знания, но и приобрести практические навыки выполнения заданий и записи ответов, а также оценить свой уровень подготовки к предстоящему экзамену. Ко всем заданиям даны ответы и подробные критерии оценивания. Пособие предназначено преподавателям, репетиторам, родителям, а также учащимся старших классов и выпускникам для самоподготовки и самоконтроля.

Пример из учебника
1. Религия как явление культуры.
2. Признаки религии:
а) вера в сверхъестественное;
6) организованное поклонение высшим силам;
в) стремление согласовать жизнь с установленными требованиями.
3. Разновидности религий и верований:
а) родоплеменные примитивные верования;
б) национально-государственные религии;
в) мировые религии (буддизм, христианство, ислам).

4. Роль религии в жизни общества
а) создает религиозную картину мира;
б) способствует осмыслению места человека в мире;
в) упорядочивает определенным образом помыслы, стремления людей, их деятельность;
г) способствует развитию культуры общества – письменности, книгопечатания, искусства;
д) осуществляет передачу накопленного наследия от поколения к поколению.
Содержание
Часть 1
Задание 1. Выявление структурных элементов обществоведческого знания 5
Задание 2. Выбор обобщающего понятия для всех понятий, представленных в перечне 15
Задание 3. Определение двух лишних понятий в ряду однородной социальной информации 21
Задание 4. Работа с признаками ключевых обществоведческих понятий 29
Задание 5. Установление соответствия между двумя рядами социальной информации 37
Задание 6. Решение познавательных задач по актуальным социальным проблемам 50

Задание 7. Работа с признаками ключевых обществоведческих понятий 58
Задание 8. Установление соответствия между двумя рядами социальной информации 67
Задание 9. Решение познавательных задач по актуальным социальным проблемам 80
Задание 10. Поиск социальной информации, представленной в различных знаковых системах (график) 88
Задание 11. Работа с признаками ключевых обществоведческих понятий 99
Задание 12. Поиск социальной информации, представленной в различных знаковых системах (таблица, диаграмма) 109
Задание 13. Работа с признаками ключевых обществоведческих понятий 118
Задание 14. Установление соответствия между двумя рядами социальной информации 129
Задание 15. Решение познавательных задач по актуальным социальным проблемам 142
Задание 16. Работа с признаками ключевых обществоведческих понятий (на материале Конституции Российской Федерации) 152
Задание 17. Работа с признаками ключевых обществоведческих понятий 158
Задание 18. Установление соответствия между двумя рядами социальной информации 169
Задание 19. Решение познавательных задач по актуальным социальным проблемам 182
Задание 20. Определение терминов и понятий, соответствующих предлагаемому контексту 193
Часть 2
Задания 21-24. Работа с текстом, содержащим социальную информацию 236
Задание 25. Раскрытие смысла понятия и его применение в заданном контексте 271
Задание 26. Конкретизация теоретических положений 277
Задание 27. Задания-задачи 281
Задание 28. Составление развернутого плана по предложенной теме 288
Задание 29. Мини-сочинение 292
Система оценивания экзаменационной работы по обществознанию
Часть 1 297
Ответы на задания 1-20 298
Часть 2 306
Критерии оценивания заданий 28 и 29 306
Ответы и критерии оценивания 310
Задания 21-24 310
Задание 25 372
Задание 26 404
Задание 27 433
Задание 28 460  
Учебник можно просто читать в онлайн режиме, переходя сразу на тот параграф или раздел, который Вам сейчас нужен.
план подготовки – статья – Корпорация Российский учебник (издательство Дрофа – Вентана)
Статьи
Линия УМК Г. А. Бордовского. Обществознание (10-11)
Обществознание
В 2018 году на ЕГЭ по обществознанию минимальный балл не преодолели 17,4% выпускников — больше, чем в 2017 году. Анализ результатов показал, что многие участники экзамена невнимательно читали задания, не понимали требования. На основе показателей предыдущих лет и демоверсии ЕГЭ-2019, автор методических пособий Роман Пазин объяснил, что должны включать этапы подготовки, и разобрал наиболее сложные задания.
19 ноября 2018
План подготовки
Помните, что подготовка к ЕГЭ по любому учебному предмету не может быть оторвана от изучения этого предмета в основной и средней школе.

Предупредите учеников: ЕГЭ по обществознанию — сложный экзамен. Многие «слабые» выпускники выбирают его только потому, что ошибочно считают простым.

Проведите стартовую диагностику.

Проводите периодическую рубежную диагностику (например, после каждого изученного раздела), используя тематические работы.

Поэтапно формируйте определенные предметные умения через учебные задания.

В тестовой части обратите особое внимание на задания № 8, 14, 19 и 20. Результат их выполнения в 2018 году: менее 59%. Чаще всего ученики допускают ошибки в заданиях, требующих знания Конституции РФ.

Обратите внимание выпускников на критерии выполнения второй части.

Возьмитесь за варианты КИМ по обществознанию на завершающей стадии подготовки к экзамену. Непосредственно изучение КИМ нужно в первую очередь для того, чтобы отработать темп выполнения работы, привыкнуть к формату записи ответов, закрепить сформированные приемы выполнения конкретных заданий.
Разбор заданий второй части
Задания 21-24
Объединены вокруг фрагмента научно-популярного текста. Проверяют умения находить, осознанно воспринимать и точно воспроизводить информацию, применять ее в заданном контексте, составлять характеристику текста и его отдельных положений на основе изученного курса, использовать информацию из текста в другой познавательной ситуации, самостоятельно формулировать и аргументировать суждения, связанные с проблематикой текста. Для выполнения необходимо внимательно прочитать как текст, так и вопросы к нему (в вопросах указан источник ответа).
Советы ученику:
Поймите, что именно требуется для успешного ответа.

Определите, из каких частей складывается задание.

Постарайтесь выполнить все задание.

Если вы можете ответить только на часть задания, обязательно запишите ответ (оценивается каждый элемент ответа; неполный, но правильный ответ принесет вам лишние баллы).

Не выходите за рамки вопроса, не пытайтесь написать все, что вы знаете по проблеме, не оценивайте мнение автора и не стремитесь высказать свою точку зрения, если это прямо не предусмотрено в задании.

Практикуйтесь как можно чаще.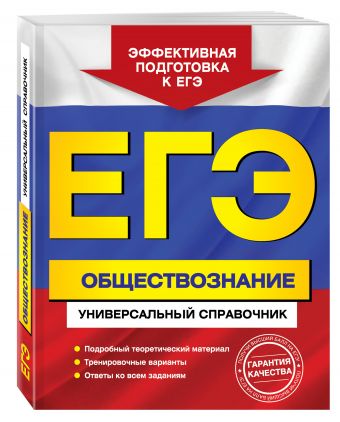 ЕГЭ. Обществознание. Универсальный справочник
Справочник содержит подробный теоретический материал по всем темам, проверяемым ЕГЭ по обществознанию. После каждого раздела приводятся разноуровневые задания в форме ЕГЭ. Для итогового контроля знаний в конце справочника даются тренировочные варианты, соответствующие ЕГЭ. Учащимся не придется искать дополнительную информацию в интернете и покупать другие пособия. В данном справочнике они найдут все необходимое для самостоятельной и эффективной подготовки к экзамену.
Купить
Задание 25
Проверяет умение самостоятельно раскрывать смысл ключевых обществоведческих понятий и применять их в заданном контексте. Это сложное задание, в 2018 году его выполнили всего 30% экзаменуемых. В связи с этим в новой демоверсии появилось разделения задания по пунктам, критерии оценивания стали более четкими.
Для успешного выполнения нужно помнить формулу понятия:
Понятие = родовой признак + видовые признаки
Примеры:
Командная экономика — тип экономической системы, основанный на преобладании государственной собственности, государственном планировании, централизованном ценообразовании при определяющей роли государства в экономике.
Республика — форма правления, при которой верховная власть в государстве избирается населением на определенный законом срок напрямую или формируется представительным общенациональным органом.
Задание 26
Проверяет умение конкретизировать примерами изученные теоретические положения и понятия общественных наук, формирующих обществоведческий курс.
Чаще всего представлено в одной из двух моделей:
«Раскрыть на примерах» («Раскройте на трех примерах взаимосвязь массовой и народной культуры»).

«Проиллюстрировать примерами» («Назовите любые три тенденции развития современного образования и проиллюстрируйте примером каждую из них»).
Задание 27
Задача. Направлена на анализ представленной информации, в том числе статистической и графической, объяснение связи социальных объектов и процессов, формулирование и аргументацию самостоятельных оценочных, прогностических и других суждений, объяснений, выводов. Так проверяется умение применять обществоведческие знания в процессе решения познавательных задач по актуальным социальным проблемам.
В структуре задача имеет условие (проблемную ситуацию, социальный факт, статистические данные, проблемное высказывание и т. п.) и требование (вопрос или систему вопросов, какое-либо указание по интерпретации условия). Для успешного выполнения ученику необходимо обладать базовыми теоретическими знаниями, уметь применять их к анализу конкретной ситуации, дать четкий, логически связанный ответ.
Пример:
Во время летних каникул 17-летний школьник Валерий решил устроиться курьером. В ходе собеседования работодатель объяснил, что Валерия возьмут на работу без испытательного срока и медицинского осмотра, но для заключения трудового договора необходимо получить согласие хотя бы одного из родителей Валерия. Что в названных условиях заключения трудового договора противоречит российскому законодательству? (Назовите два противоречия). Назовите любые две особенности регулирования труда работников младше 18 лет, не упомянутые в условии задачи.
Задание 28
Требуется составить план развернутого ответа по конкретной теме обществоведческого курса. Так выявляются умения систематизировать и обобщать социальную информацию, устанавливать и отражать в плане структурные, функциональные, иерархические и иные связи социальных объектов, явлений, процессов. Сложное задание: в 2018 году с ним правились только 27% выпускников. План эссе по обществознанию должен содержать не менее трех пунктов, в том числе два «обязательных» пункта (детализированных в подпунктах). Важно избегать ошибок и неточностей.
На практике обычно составляется 5-8 пунктов, 3–5 из которых детализированы в подпунктах — это нужно для того, чтобы «угадать» минимально два пункта, которые разработчики закладывают в ответ как «обязательные». Раскрывать следует те пункты, которые экзаменуемый лучше всего знает (чтобы не сделать обществоведческих ошибок). Необходимо учитывать контекст задания и стараться раскрыть предложенную тему, демонстрируя в первую очередь знание содержания. Не обязательно детализовать все или почти все пункты плана в подпунктах.
Мини-сочинение. По-прежнему необходимо раскрыть смысл высказывания. Цитата должна быть раскрыта сквозь призму школьного обществоведческого курса. Это задание, как и другие из второй части ЕГЭ-2018, вызвали сложности у выпускников, — с ним справились только 32% экзаменуемых.
Немного изменился критерий оценивания 29.3. Теперь должен быть сформулирован и обоснован вывод. Раньше вывод был не столь важен, хотя и необходим по логике. Теперь без него максимальное количество баллов не получить.
Варианты ЕГЭ по обществознанию 2020 :: Бингоскул
Как правильно подготовиться к обществознанию:
Необходима постоянная практика.

Особое внимание удели демонстрационному варианту ЕГЭ по обществознанию 2020. Демоверсия от ФИПИ поможет понять структуру билета, разобраться в требованиях. Кодификатор по обществознанию направит тебя какие темы необходимо изучать.
Для решения подготовили 10 тренировочных вариантов с ответами. Они разработаны учителями на основе демонстрационного варианта.
Чем больше тестов будет решено, тем выше будет подготовленность, так как срабатывает механизм запоминания. Не ленитесь выполнять работу над ошибками. Решать онлайн тесты каждую неделю, пока не будете допускать ошибки. Зарегистрированные пользователи на сайте могут отслеживать статистику решенных тестов.

Правильно распределяй время на решение тренировочных тестов, чтобы получить максимальное количество баллов.

Задания 1-3 и 10 решаются за 1–4 минуты;
Задания 4-9 и 11-28 отводится от 2 до 8 минут;
Задания 29 — 45 минут.

Работа с текстом

Для выполнения типовых заданий 21-24 важны навыки работы с текстовой информацией. Тренируясь решать тесты ЕГЭ по обществознанию онлайн, обращайте внимание на задачи, требующие не просто извлечения и воспроизведения сути из информационного полотна, но и интерпретации, собственного понимания сказанного или написанного, привлечения обществоведческих знаний при формулировке.
В задание № 29 (эссе) включено 5 альтернативных задач, ориентированных на написание сочинения на одну из 5 тем. Темы представляют собой высказывания известных общественных деятелей, а также представителей политики, науки и культуры. Задание традиционно считают самым сложным в КИМах.
Полезная подсказка: для написания качественного сочинения необходимо уметь раскрывать смысл суждения (высказывания, цитаты), привлекать изученные положения обществоведческих наук, делать собственные выводы и конкретизировать яркими примерами.
Перевод баллов в оценки
0-41 баллов — «неудовлетворительно»;
42-54 балла — «тройки»;
55-66 баллов – «хорошо»;
67 баллов и выше — «отлично».
Минимальный – 42, а максимальный — 100.
Тест ЕГЭ по обществознанию состоит из:
Часть 1 – из 20 задач, с коротким ответом в виде слова, нескольких слов или цифр. Половина заданий относится к базовому уровню, другая часть к повышенному. Первая часть оценивается в 35 первичных баллов.
Часть 2 – из 9 задач, с развернутым ответом. Задания 21 и 22 — базовые, а с 23 по 29 – с повышенной сложностью и оценивается в 30 баллов. Смотри критерии оценивания заданий с развернутым ответом по обществознанию.
Помни!
В 2019 году на экзамен по обществознанию отводится 235 минут (3 часа 55 мин.).
Запрещено с собой брать посторонние предметы (шпаргалки, смартфоны, наушники, «умные» часы и др).
В последний день пред экзаменом повторите пройденный материал, просмотрите ещё раз решенные варианты.
Разбор заданий ЕГЭ по обществознанию 2019
Задание №1 ЕГЭ по обществознанию
Содержание
Анализ схем и таблиц. Общие знания.
Первое задание ЕГЭ по обществознанию направлено на проверку общих, систематических знаний по предмету. Оно представлено в виде таблицы или схемы, в которой пропущено одно слово либо словосочетание; задача экзаменующегося – верно вставить пропущенный элемент. Задание может быть связано с любым аспектом, изучаемым в обществознании – от морали до политической культуры. Однако оно всегда представляет собой классификацию: типы общества, функции рынка, формы правления.
Задание относится к базовому уровню сложности; выполнить его не так сложно при условии хорошего знания теории – особенно если учесть, что остальные элементы схемы заполнены и являются своего рода подсказкой. Правильное выполнение первого задания оценивается в 1 балл.
Алгоритм выполнения задания
Внимательно читаем задание;

Смотрим, какие элементы уже присутствуют в таблице/схеме;

Вспоминаем теорию по теме задания;

Если в задании дана таблица – вспоминаем, что соответствует характеристике, данной к пропущенному слову;

Определяем пропущенный элемент и записываем его в ответ.
Разбор типовых вариантов задания №1 ЕГЭ по обществознанию
Первый вариант задания
Запишите слово, пропущенное в таблице.
ИЗБИРАТЕЛЬНЫЕ СИСТЕМЫ
Тип избирательной системы
Характеристика
…
Места в парламенте распределяются в соответствии с количеством голосов, полученных каждой партией; для представления в парламенте партия должна преодолеть минимальный процентный барьер.
Мажоритарная
Для избрания в парламент партия должна набрать большинство голосов избирателей.
Смешанная
Комбинирование двух предыдущих типов.
Как видим, задание связано с избирательными системами, которые обуславливают порядок определения результатов голосования. 2 из них– мажоритарная и смешанная — уже указаны в таблице. Мы помним, что всего выделяется 3 типа избирательных систем: уже названные мажоритарная и смешанная, а также — пропорциональная. Таким образом, если вы знаете, какие существуют типы избирательных систем, или же если вы помните, в чем заключается особенность пропорциональной системы, выполнить задание вам будет совсем нетрудно.
Ответ: пропорциональная.
Второй вариант задания
Запишите слово, пропущенное в схеме.
Задание, где дается не таблица, а схема, на первый взгляд кажется сложнее – ведь здесь нет характеристик каждого элемента, которые могли бы облегчить понимание того, о чем идет речь. Однако, если внимательно посмотреть на функции, нетрудно вспомнить, что такое их сочетание характерно для такого социального института, как семья.
Ответ: семьи.
Третий вариант задания
Запишите слово, пропущенное в таблице.
БЕЗРАБОТИЦА
Формы безработицы
Характеристика
…
Связана с поиском и ожиданием нового места работы с лучшими условиями труда или более высокой заработной платой.
Структурная
Связана с изменениями, произошедшими в структуре общественного производства.
Циклическая
Связана с общим спадом экономической активности в периоды кризисов.
Сезонная
Связана с сезонным характером работы в определенных областях деятельности.
Задание направлено на проверку знаний о безработице. Мы видим, что несколько наиболее распространенных ее форм уже перечислены в таблице. Зная теорию, мы помним, что такая форма безработицы, которая возникает из-за динамичности рынка труда (то есть того, что люди могут добровольно решить поменять работу в поисках лучших трудовых условий), называется фрикционной. В данном случае, даже если вы забыли, чем характеризуется фрикционная безработица, вы можете записать ее в таблицу, зная, что это – одна из наиболее распространенных форм безработицы, которая будет присутствовать даже при ситуации полной занятости в экономике.
Ответ: фрикционная.
Четвертый вариант задания
Запишите слово, пропущенное в таблице.
ХАРАКТЕРИСТИКА ФОРМ ДУХОВНОЙ КУЛЬТУРЫ
Форма
Характеристика
Религия
Взгляды и представления людей, основанные на вере в сверхъестественное.
…
Сфера ценностей (оценок) и норм (правил), регулирующих жизнь с позиций гуманизма, добра и справедливости.
В этом варианте определяются знания экзаменующихся о различных формах духовной культуры. Как мы помним из курса обществознания, к ним относятся религия, философия, наука, искусство, мораль… Если посмотреть на данное в задание определение, можно с легкостью определить, что речь идет о морали – ведь именно она представляет собой совокупность представлений о добре и зле, о правильном и неправильном, в соответствии с которой в обществе формируются определенные правила поведения.
Ответ: мораль.
Пятый вариант задания
Запишите слово, пропущенное в схеме.
Если вы помните основную теорию, связанную с темой «Право», выполнить это задание вам будет совсем нетрудно. При внимательном взгляде на схему видно, что на ней отображены все основные отрасли права, кроме уголовного. Конечно, может возникнуть вопрос, связанный с наличием таких отраслей права, как, например, земельное или финансовое. Однако, поскольку речь идет именно об основных отраслях, нужно выбрать то, что рассматривается в курсе обществознания чаще и подробнее.
Ответ: уголовное.
Шестой вариант задания
Запишите слово, пропущенное в таблице.
ДЕЯТЕЛЬНОСТЬ
Вид деятельности
Характеристика
Материальная
Подразумевает преобразование реальных объектов природы и общества и создание вещей и материальных ценностей.
…
Подразумевает создание различных образов, систем научных и художественных ценностей, познавательную деятельность
Деятельность подразделяется на два основных вида – материальная и духовная. Зная только это, мы уже можем заполнить данную таблицу, а используя приведенную характеристику сделать это становится еще легче. Поскольку все варианты первого задания ЕГЭ по обществознанию связаны с различными общими классификациями, относящимися к наиболее важным аспектам предмета, оно считается одним из самых легких – правильно выполнить его можно за 1-2 минуты, оставив больше времени на выполнение более трудных номеров.
Ответ: духовная.
ЕГЭ-2019 по обществознанию. Задание 20
Статьи
Среднее общее образование
Обществознание
Предлагаем вашему вниманию разбор 20 задания из демоверсии ЕГЭ 2019 года по обществознанию. Этот материал содержит пояснения и подробный алгоритм решения, а также рекомендации по использованию справочников и пособий, которые могут понадобиться при подготовке к ЕГЭ.
05 декабря 2018
Разбор демоверсии ЕГЭ-2019 по обществознанию
Задание 20
Прочитайте приведенный ниже текст, в котором пропущен ряд слов. Выберите из предлагаемого списка слова, которые необходимо вставить на место пропусков.
«Мотивом _________(А) называется то, что побуждает ее, ради чего она осуществляется. В качестве побудителя обычно выступает конкретная _________(Б), которая удовлетворяется в ходе и с помощью деятельности. Это определенная форма связи живых организмов с внешним миром, необходимая для существования _________(В), социальной группы, общества в целом. _________(Г) потребности вызваны биологической природой человека. Это потребности людей во всем, что необходимо для их существования, развития и воспроизводства. _________(Д) потребности связаны с тем, что человек принадлежит к обществу, занимает в нем определенное место, участвует в трудовой деятельности и общении с другими людьми. _________(Е) потребности связаны с познанием человеком окружающего мира, своего места в нем и смысла своего существования. Каждая из групп потребностей соответствует определенному виду деятельности». Слова в списке даны в именительном падеже. Каждое слово может быть использовано только один раз. Выбирайте последовательно одно слово за другим, мысленно заполняя каждый пропуск. Обратите внимание на то, что слов в списке больше, чем Вам потребуется для заполнения пропусков.
Список терминов:
потребность
деятельность
природа
социальный
естественный
подлинный (разумный)
индивидуальность
индивид
идеальный (духовный)
В данной ниже таблице приведены буквы, обозначающие пропущенные слова. Запишите в таблицу под каждой буквой номер выбранного Вами слова
Ответ: А-2 Б-1 В-8 Г-5 Д-4 Е-9
Комментарий
Для успешного выполнения нужно внимательно прочитать текст.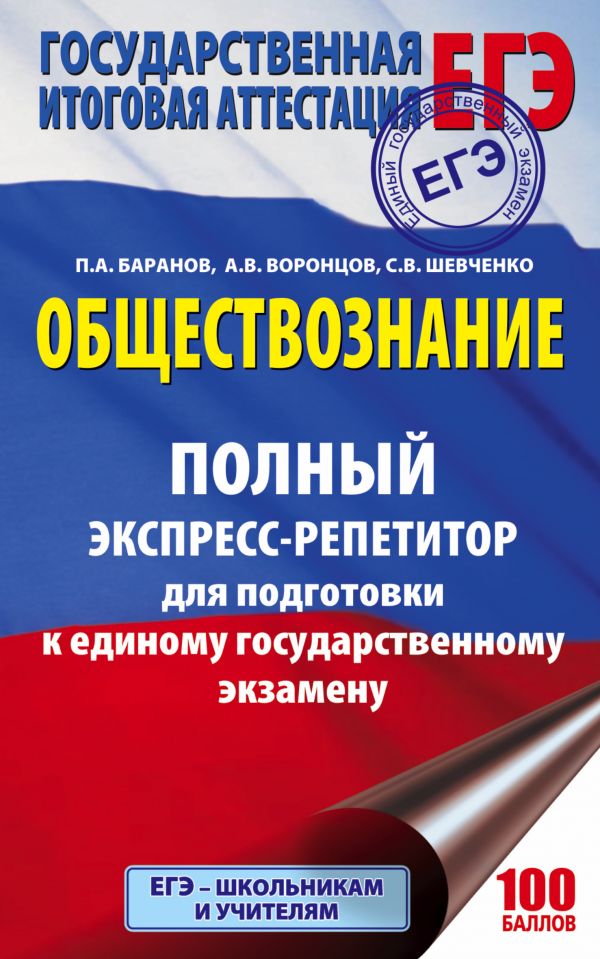 ЕГЭ. Обществознание. Полный экспресс-репетитор для подготовки к ЕГЭ
Пособие рассчитано на самостоятельную или под руководством учителя подготовку школьников и абитуриентов к ЕГЭ. В него в полном объёме включён материал курса обществознания, который проверяется на экзамене. Теоретическая часть пособия представлена в краткой и доступной форме. Большое количество схем и таблиц позволяет легко и быстро сориентироваться в теме и найти нужную информацию. Тренировочные задания соответствуют современному формату ЕГЭ, учтены все изменения в содержании экзаменационной работы, внесённые в последние годы.
Купить
---
90000 Digital 2019: Global Internet Use Accelerates 90001 90002 We Are Social and Hootsuite's latest collection of Global Digital 2019 reports reveals that internet users are growing by an average of more than one million new users every day, with all of the original 'Next Billion Users' now online. 90003 90002 The number of people using the internet has surged over the past year, with more than one million people coming online for the first time each day since January 2018. It's not just internet users that have been growing either, as the extensive new collection of Digital 2019 reports from Hootsuite and We Are Social reveals.90003 90002 90007 90003 90002 We'll explore all of the key trends and insights from this year's reports in detail below, but here are the essential headlines you need in order to understand 'Digital in 2019': 90003 90011 90012 There are 90013 5.11 billion 90014 unique mobile users in the world today, up 100 million (2 percent) in the past year. 90015 90012 There are 90013 4.39 billion 90014 internet users in 2019, an increase of 366 million (9 percent) versus January 2018. 90015 90012 There are 90013 3.48 billion 90014 social media users in 2019, with the worldwide total growing by 288 million (9 percent) since this time last year. 90015 90012 90013 3.26 billion 90014 people use social media on mobile devices in January 2019, with a growth of 297 million new users representing a year-on-year increase of more than 10 percent. 90015 90028 90002 90030 90003 90002 With thousands of charts across more than 200 global and local reports, this year's Global Digital series is one of the most comprehensive and up-to-date studies of today's connected world.This article and the SlideShare embed above distil the essential headlines, trends, and insights you need in order to make sense of digital in 2019. 90003 90002 Before we get into the analysis though, thanks to all of the wonderful data partners who've made this year's series of reports possible, in particular: 90003 90002 GlobalWebIndex 90037 GSMA Intelligence 90037 Statista 90037 Locowise 90037 App Annie 90037 SimilarWeb 90003 90002 90013 Internet users in 2019 90014 90037 2018 really was another year of impressive growth across all things digital.However, perhaps the most compelling story in this year's numbers is that internet user growth actually accelerated in the past year, with more than 366 million new users coming online since we published our Digital 2018 reports. 90003 90002 90049 90003 90002 Our latest internet data — collected and synthesised from a wide variety of reputable sources — shows that internet users are growing at a rate of more than 11 new users per second, which results in that impressive total of one million new users each day.It's worth noting that some of this growth may be attributable to more up-to-date reporting of user numbers, but that does not detract from the implications of this growth. 90003 90002 90054 90003 90002 90013 Internet user behaviours in 2019 90014 90037 The ways in which people use the internet are evolving quickly too, with mobile accounting for an ever-increasing share of our online activities. We'll dig into the specifics of mobile and app use in the dedicated mobile section below, but it's worth noting here that mobile phones now account for almost half the time that people spend on the internet.90003 90002 90062 90003 90002 On average, the world's internet users spend 6 hours and 42 minutes online each day. That's down slightly on last year's figure of 6 hours and 49 minutes, but our suspicion is that this drop may be in part due to the large number of new users who are still learning how to use the internet, and who use the internet less than those more seasoned users who turn to their connected devices hundreds of times each day. 90003 90002 90067 90003 90002 But what are the world's 4.4 billion internet users actually doing online for those 6½ hours each day? 90003 90002 As you might expect, Google continues to dominate the rankings of the world's most visited websites, with both SimilarWeb and Alexa putting the search giant at the top of their tables. Alphabet's 'other' big platform — YouTube — comes in at number two on both lists, while Facebook takes the third spot. 90003 90002 Social media platforms feature strongly on both companies 'lists, and it's interesting to note that Twitter continues to show strong results in website rankings, despite its eroding user base (more on that in the social media section below).90003 90002 90076 90003 90002 E-commerce sites have been steadily rising through the ranks of these lists over the course of the past year, and Alexa's latest data puts 5 e-commerce sites in the top 20 ranking. Chinese platforms are particularly well represented this year, and it's worth highlighting that both Taobao and Tmall now rank higher than Amazon in terms of global traffic. 90003 90002 90081 90003 90002 'Adult' sites continue to feature strongly in SimilarWeb's rankings too, although Alexa's data tells a slightly different story.Either way, the numbers all indicate that people spend a lot of time consuming adult content. 90003 90002 GlobalWebIndex reports that 92 percent of internet users now watch videos online each month, meaning that more than 4 billion people around the world are consuming online video content in early 2019. For context, roughly 6 billion people around the world have a television set at home, based on data reported by the ITU. 90003 90002 90088 90003 90002 The ways in which people 'interface' with the internet are changing too.The use of voice control tools increased significantly during 2018, with roughly four in every ten internet users now using voice commands or voice search every month. 90003 90002 90093 90003 90002 90013 Social media users in 2019 90014 90037 Our full suite of Digital 2019 reports include extensive insights into people's use of the world's top social platforms in more than 230 countries and territories around the world. These in-depth numbers tell a mixed story though, with some platforms showing impressive growth over the past 12 months, and others starting to lose ground.90003 90002 Worldwide social media user numbers have grown to almost 3.5 billion at the start of 2019, with 288 million new users in the past 12 months pushing the global penetration figure to 45 percent. Social media use is still far from evenly distributed across the globe though, and penetration rates in parts of Africa are still in the single digits. 90003 90002 90103 90003 90002 90013 Social media behaviours in 2019 90014 90037 The amount of time that people spend on social media has increased again this year, albeit very slightly.GlobalWebIndex reports that the average social media user now spends 2 hours and 16 minutes each day on social platforms — up from 2 hours and 15 minutes last year — which equates to roughly one-third of their total internet time, and one-seventh of their waking lives. 90003 90002 It's worth noting that the time spent on social media varies considerably across cultures though, with internet users in Japan spending an average of just 36 minutes on social media each day. At the other end of the scale, Filipinos continue to spend the most time on social media, with this year's average of 4 hours and 12 minutes reflecting an increase of 15 minutes per day (6 percent) versus the average that we reported last year.90003 90002 90113 90003 90002 90013 Top social media platforms in 2019 90014 90037 Despite a troubling year in 2018, Facebook maintains its top platform ranking in early 2019, and — contrary to ongoing media hysteria — there's little evidence to suggest that people are leaving the platform in any significant numbers . 90003 90002 90121 90003 90002 In fact, Facebook's monthly active users (MAU) numbers grew steadily across the past 12 months, and the platform's latest earnings announcement reports year-on-year user growth of almost 10 percent.The platform's five-year growth chart looks pretty impressive too. 90003 90002 90126 90003 90002 Despite some leadership hurdles in 2018, Instagram posted some strong numbers over the past 12 months. Back in June, the company announced that it had passed the 1 billion 'active accounts' mark, and although the company later clarified that this figure did not represent unique users, the milestone was no less impressive. 90003 90002 The platform's latest advertising audience figures show that this strong performance has continued into 2019, with active users growing by more than 4 percent in the past 3 months to reach an advertising audience of 895 million active users around the world at the time of writing.90003 90002 90133 90003 90002 2018 was less favourable to Twitter, who reported declines in global active users in their two past earnings announcements. This downward trend is clearly visible in the platform's advertising audience numbers too, which indicate that Twitter's total addressable audience has fallen by 1.5 percent since October. Twitter's advertising audience also skews significantly towards men, with the platform reporting that almost two-thirds of its addressable audience is male.90003 90002 90138 90003 90002 Snapchat's latest numbers tell an even more worrying story than Twitter's. The company's latest earnings announcements have shown steady declines in daily active users, but the company's advertising audience figures show some even more precipitous drops. 90003 90002 Snapchat's total addressable audience sits at 306.5 million at the start of 2019, down more than 10 percent since October (note that this number is based on the figures published by Snapchat itself, in the platform's own advertising tools).90003 90002 90145 90003 90002 90013 Mobile users in 2019 90014 90037 The number of people around the world who use a mobile phone increased by 100 million in 2018, with the global total reaching more than 5.1 billion users by January 2019. This figure brings worldwide mobile penetration to 67 percent — more than two-thirds of the total global population. 90003 90002 90153 90003 90002 Smartphones now account for two-thirds of global mobile connections. With roughly 5.5 billion smartphones in use across the world today, it's little surprise that the mobile app market is booming.90003 90002 More than 2.5 billion 'feature phone' handsets are still in use around the world though, while cellular 'internet of things' (IoT) connections have reached almost 300 million. 90003 90002 90013 E-commerce users in 2019 90014 90037 We'll finish this year's analysis on another high point. The latest data from Statista's Digital Market Outlook studies show that e-commerce spend has grown by 14 percent year-on-year, with the company estimating that full-year 2018 spend on consumer goods alone topped US $ 1.78 trillion. 90003 90002 90165 90003 90002 At 17 percent, Fashion & Beauty posted the strongest growth over the past year, with annual global spend in the category now topping half a trillion US dollars. However, online travel and accommodation bookings accounted for the largest share of consumer e-commerce spending in 2018, with users around the world spending a combined US $ 750 billion on online travel over the course of the full year. 90003 90002 90170 90003 90002 90013 So … what's next? 90014 90037 Hopefully, that extensive (!) Roundup of key data points has given you a thorough grasp of digital today, but let's finish up by taking a look at the year ahead.But this is not a predictions piece; rather, it's an extension of the trends that I've been seeing in this year's data. 90003 90002 90013 1. Voice control will increase in importance: 90014 the next phase of internet growth will come almost entirely from developing markets. However, as you can see in the chart below, many of these countries suffer from lower levels of literacy compared to the countries that dominate the internet today. 90003 90002 As a result, global platforms like Google, Facebook and Amazon will look for more user-friendly interfaces to serve these new users, and voice looks set to dominate these efforts, at least in the near term.For clarity though, this is not a story about the rise of smart speakers in Africa; rather, it's about a complete and revolutionary change in the way people interact with connected content and devices. 90003 90002 90184 90003 90002 90013 2. The social landscape will evolve: 90014 with some of the world's top social platforms losing users over extended periods, it's likely that we'll see some attrition and consolidation in the social media industry over the coming months. If current downward trends continue, we can expect investors in both Twitter and Snapchat to increase pressure on those companies 'boards to accept an offer of acquisition.90003 90002 At the same time, it feels like 'the next big innovation' is already overdue. However, this is not about the move to the 'stories' format, much as that will inevitably be one of the biggest stories in social media in 2019. Rather, my sense is that privacy concerns, changes in people's social media preferences and behaviours , and broader fatigue with existing platforms will all combine to inspire a series of new social platforms in 2019, perhaps making use of new innovations like SOLID.This would fundamentally change the very fabric of business on the internet though, so expect to see plenty of resistance from the 'Four Horsemen'. 90003 90002 90013 3. Marketing as a service: 90014 looking behind the scenes of the brands that achieve the greatest success on the internet, it becomes apparent that many of them share something in common: they treat marketing as a service. Rather than pumping out endless corporate propaganda and trite advertising, these brands use their marketing budgets to create things of value for their audiences.Whether it's something as simple as a valuable how-to video on YouTube, or a large scale event that puts the audience at the heart of the action, this 'marketing as a service' is the only antidote to ongoing media inflation and the audience shift from newsfeeds to stories. 90003 90002 90197 This is an edited version of Simon Kemp's complete Digital 2019 analysis, which you can read in full over on DataReportal. 90198 90003 .90000 Assignments | Students 90001 90002 Submitting your assignment 90003 90004 Assignments are submitted through CloudDeakin in most circumstances. For information and help on submitting your assignments on CloudDeakin, read through the CloudDeakin help guide on Assignments. For non-text assignments (eg. Creative arts), please see your Unit Guide for submission instructions. If you are still unsure, check your Unit Guide, contact your Unit Chair or Student Central and speak to a Student Adviser.90005 90006 Coversheets 90007 90004 Some faculties have coversheets required for your assignment submission. 90005 90002 Due dates 90003 90004 The due date of the assignment is the last day on which your assignment must reach your Faculty or be submitted on your online unit site in DeakinSync, (please check the cut-off time for due assignments in your unit guide). 90005 90004 Failure to comply with this requirement may affect the assessment process and your final result for the unit.Late submission may incur a penalty in assessment. 90005 90004 If you are late submitting your assignment, you should contact your Unit Chair for more information. 90005 90002 Extensions 90003 90004 If circumstances beyond your control will prevent you from attending a test, placement, practicum or similar, or from submitting an assignment by the due date, you should speak to your Unit Chair as soon as you become aware of the problem. Your Unit Chair may allow you to do the task at another time or may give you an extension of up to two weeks.90005 90004 Assignment Extensions are normally only approved when students apply before the due date. The Unit Chair may ask you to supply supporting documentation about the difficulties you are facing, and evidence of the work you have completed so far. 90005 90004 Note that work that is submitted late without an approved extension will be subject to a marking penalty, or may not be marked at all. 90005 90004 The Unit Chair may advise you to apply for special consideration where: 90005 90028 90029 you were unable to apply for an extension before the due date or 90030 90029 rescheduling is impractical or 90030 90029 you have requested more than two weeks 'extension.90030 90035 90004 For further information, check your unit guide or refer to these faculty websites 90005 90002 Word count 90003 90004 Check your Unit Guide for word limits and assignment requirements. Speak to your Unit Chair if you need to extend your word count. 90005 90002 Having trouble submitting your assignment? 90003 90004 Do not panic! If you are having trouble with assignment submission, contact your Unit Chair for further instruction or read through the CloudDeakin help guide on Assignments.90005 90002 Has your assignment been received? 90003 90004 If you are unsure if your assignment has been received, you should contact your Faculty or Unit Chair. 90005 .90000 Global Digital Report 2019 — We Are Social 90001 90002 Despite controversy around privacy, hacking, fake news and all the other negative aspects of online life, the world continues to embrace the internet and social media. 90003 90002 Global digital growth shows no sign of slowing, with a million new people around the world coming online every day.90003 90002 This growth is clearly fuelling social media use. 90003 90002 45% of the world's population are now social media users: a whopping 3.5 billion people. 90003 90002 90011 Read our global insights and regional reports: 90012 90003 90014 90011 THINK FORWARD 90012 90002 Dive deeper into the passions, motivations and behaviours driving online consumer identities in 2019.Download your free copy of the Think Forward report. 90003 90002 Download 90003 .90000 New York State K-12 Social Studies 90001 90002 90003 The K-12 Social Studies program in New York State schools prepares students for college, careers, and civic life. The links below contain information about the Framework, resources, and an implementation timetable for Social Studies teachers, leaders, parents and administrators. 90004 90002 90006 NYS K-12 Social Studies Framework 90007 90004 90002 The NYS K-12 Social Studies Framework, approved by the Board of Regents, is intended to serve as a guide for local districts in developing their Social Studies curricula.90004 90002 90006 Regents Examination in United States History and Government (Framework) 90007 90004 90002 Resources on the exam timeline, test design, performance level descriptors and task models are available here: Regents Examination in United States History and Government (Framework) 90004 90002 90006 Global History & Geography II Assessment 90007 90004 90002 The Global History & Geography II Assessment page provides information about the draft prototype items for the Global History & Geography II exam.The prototype items were first unveiled at the NYS Council for the Social Studies convention in April 2016. The assessment page contains: 90004 90023 90024 90025 90006 Four-part Video on Exam Design 90007 90028 90002 The video is presented in four parts: an overview of the Framework and Evidence-Centered Design (ECD-the process used to create the prototype items), and an explanation for each of the three parts of the draft new exam, including sample prototype items. 90004 90031 90024 90025 90006 Draft Prototype Items PDF 90007 90028 90002 The prototype item document shows five sets of stimulus-based multiple-choice questions, three sets of short constructed-response questions, and one extended-essay task.90004 90031 90040 90002 90006 Toolkit 90007 90004 90002 The K-12 Social Studies Resource Toolkit provides numerous resources and inquiries to consider in developing K-12 Social Studies curriculum in light of the Framework. 90004 90002 90006 Professional Development Video Collection: NYS Social Studies Update 90007 90004 90002 This video series is designed to support and equip New York teachers and instructional leaders with information and updates regarding Social Studies. Each video provides a brief overview to consider in light of the new NYS Social Studies Framework, upcoming resources, and the new Regents exams in Social Studies.The videos may be used individually or together to support ongoing professional development. 90004 90002 90006 Field Guide 90007 90004 90002 The Field Guide explains instructional shifts that accompany the implementation of the Framework. 90004 .